Dr. William J. McClain assumes the role of conductor and musical director of MDSO
"The Millikin University School of Music is a dynamic program with energetic students eager for a career in music."
These are the words of conductor and violist Dr William James McClain describing the Millikin School of Music – a place that has become his new home since assuming the role of the new conductor and musical director of the Millikin-Decatur Symphony Orchestra (MDSO) in spring 2020.
"The Millikin-Decatur Symphony Orchestra itself is a very unique situation where the idea of ​​performance learning is put into practice immediately for students," said McClain. "You have a professional orchestra that is established, but there is a student component where the students are really able to learn and put their ideas into practice. "
In addition to his new role as Conductor and Music Director of MDSO, Dr. McClain will teach musicology, orchestration and string methods. Well known to Millikin, Dr. McClain was a guest conductor for an MDSO performance on February 1, 2020.
"From the musical director's point of view, I will have the opportunity to schedule a full season of exciting music that will challenge the audience, that will excite the audience, that will give the students the opportunity to play big pieces that they won't. normally wouldn't play, and all of this in an environment where I will always be a teacher, "McClain said.
Dr. McClain has conducted professional, community, and youth orchestras for over 20 years, including appearances at major venues in the United States and abroad such as Lincoln Center's Alice Tully Hall, Carnegie Hall and the Sheremetev Palace in St. Petersburg, Russia. Honored by the International Academy of Advanced Conducting, Dr. McClain has performed as guest conductor with the Fort Wayne Philharmonic, the West Virginia Symphony Orchestra, the Syracuse Symphony Orchestra and the Onondaga Civic Orchestra in northern New York State.
The Washington, DC native enjoys teaching and enjoys his role as an educator. "I may wear the hat of maestro but I will not give up my ability to teach and mentor the next generation of musicians," said McClain.
Prior to Millikin, Dr. McClain was an Assistant Professor of Music, Conductor, and String Coordinator at Georgia College & State University in Milledgeville, Georgia.
One of the reasons that drew him to Millikin was the music school's emphasis on the daily practice of performance learning.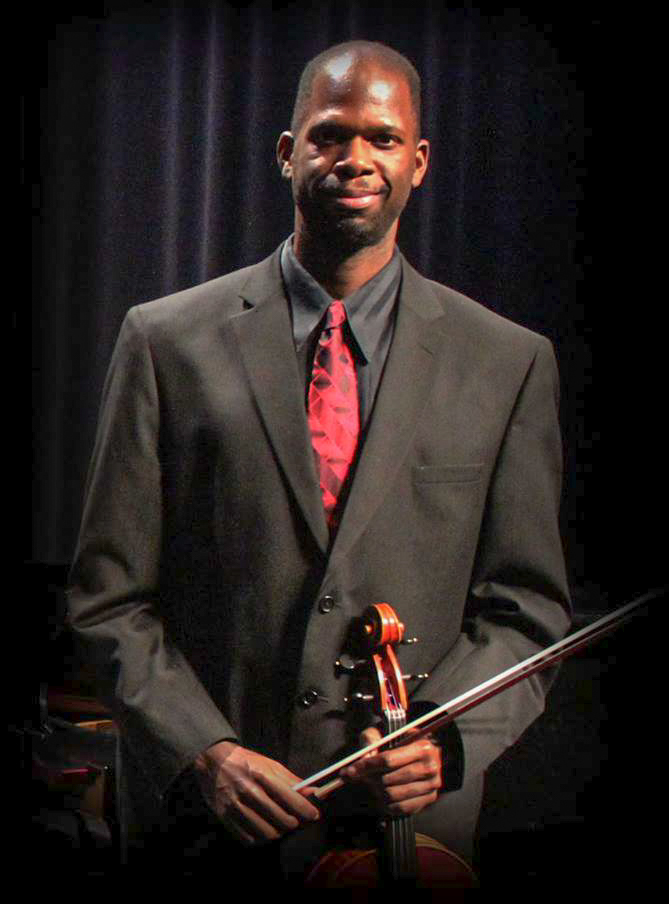 "It's not an abstract idea or something that we strive for, but in music school we have the ability to immediately put performance learning into practice," he said. "It also comes in the spirit of entrepreneurship: we have a recording label, we have studios and the technology in place that allows students to try out their ideas or put those ideas into practice as a producer. . No matter if you want to be a classically trained musician or want to do theater, there are always opportunities for collaborations across the University. "
Prior to Georgia College & State University, Dr. McClain taught undergraduate viola at Ithaca College and the University of Maryland at College Park as a graduate assistant. He has also taught viola and violin at Huston-Tillotson College and Mercer University. He was a faculty member at Phillips Exeter Academy, where he was appointed John and Elizabeth Phillips Fellow. While at the Academy, he was director of the chamber music program, conducted the Exeter Symphony Orchestra, founded the Exeter Symphonia, and taught in the music theory program.
As a violist, Dr. McClain has recorded with the Adriane String Quartet and maintains an active program of chamber music and solo recitals. He previously performed with the Augusta Symphony Orchestra, the Columbus Symphony Orchestra and the Savannah Philharmonic in Georgia. A former member of the Syracuse Symphony and the Tri-Cities Opera Orchestra, McClain has also performed with the Bakersfield Symphony, the Austin Symphony and the Macon Symphony. He was principal violist of the Allentown Symphony, the Southern Finger Lakes Orchestra, the Black Orchestra in Atlanta, and the Color of Music Festival 2016 held in Charleston, SC.
As the new director of MDSO, one of the most important things for Dr. McClain is the idea of ​​presenting American music. "Whether it's professional or educational, there is an artistic mandate to challenge and entertain our audiences," he said. "Part of that challenge is bringing more music to audiences that is part of our own tradition. We love Beethoven, we love Mozart, but there are also great composers who are sometimes very under-represented in our own backyard. court. I hope to be with us. a lot more music from the United States every year. "
This season, MDSO will perform a symphony by American composer Aaron Copland as well as music that celebrates American heritage and diversity. "I think there are so many opportunities for the orchestra to grow and be recognized nationally," said McClain, who has degrees in conducting and viola performance from the 'University of Maryland at College Park, Ithaca College and the University of Texas. in Austin.
McClain examines the role of the conductor in a scientific way, where instead of being a leader, it is a position that moves energy from one place to another.
"What brings me such joy is when you walk into a room and there is incredible energy in the room with so much talent, and in the role of the conductor, it is important to focus on that energy and passion of the orchestra, "said McClain. "The conductor allows that energy to pass from the musicians to the audience, and nothing brings me more pleasure when it works."
McClain added, "It's interesting because I don't play an instrument or sing, I just wave my arms, but that's when all that talent on stage is channeled through the conductor. orchestra and the audience hears the result, and I think that's what it is. "